Tips for Traveling with Children
Gearing up for a summer trip? Perhaps you'll be hitting the road to visit family for the Fourth of July, packing your bags to relax in a tropical location, or maybe even planning a visit to a theme park filled with magic. Regardless of where your final destination may be, there are a few essentials that can help make travelling with little ones a little easier.
Children and their ever-changing needs can make traveling a challenge. There is plenty to pack, and sometimes no good way to make sure it all comes with and is accessible. Plus, a new and different experience for your little one can make them nervous and apprehensive about the trip.
There's a plethora of ways to help your child enjoy and embrace this new experience. Today, we're sharing a few tips to help children feel comfortable about traveling both before and during transportation.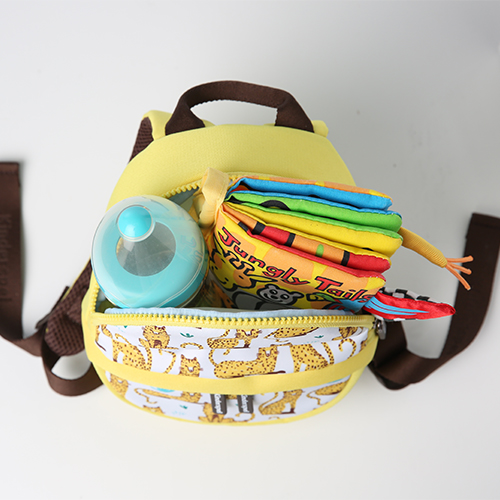 Pack them a bag.
Everyone remembers how exciting traveling was as a kid. Getting to explore a new place is always fun and filled with adventure. Build up some anticipation for your trip and let your little one feel like they're helping to get ready. Work together with your child to put together a carry on bag filled their travel necessities. Our Kinderspel Bubble Backpack is the perfect size for transporting snacks, a blanket, a book or two and any other small items that your little one may want en route. Plus with the safety strap, you can let them explore the airport on their own within a comfortable distance.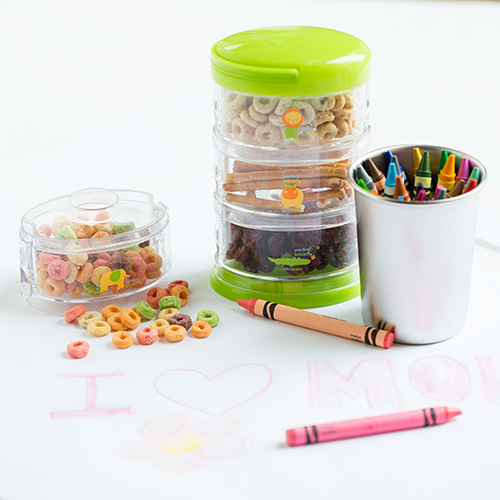 Load up with snacks.
Sometimes it seems that the in-flight snacks just can't come soon enough. Consider throwing in some small bites to tie them over until the pretzels come out. We recommend packing some variety too. This may help decrease potential boredom in their choices should they get hungry during multiple points of the day. Innobaby Packin' Smart Stackable or Twistable Containers are the ideal packing solution. The sturdy plastic will prevent any snacks from being crushed at the bottom of your bag, and it's easy to pull out of a diaper bag or carry on when you need it instantaneously.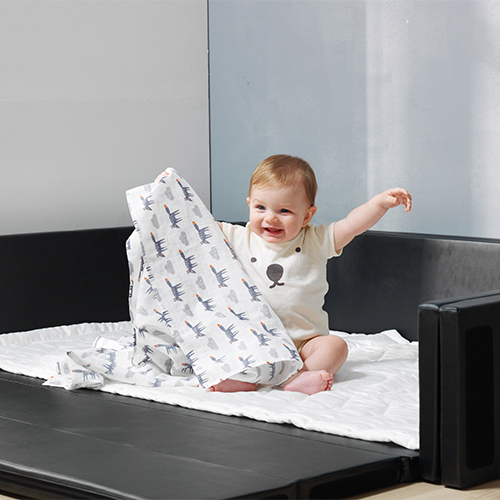 Keep them comfy and cuddly.
It's almost like a universal fact that all airplanes are freezing. Throw in a blanket to help your child stay warm on the plane or in the car. The comfort and coziness from their bed at home may provide a sense of familiarity in this new place or even help them fall asleep during travel — what could be better? Our favorite blankets for travel are the Dono&Dono Bamboo Cuddle Blankets. They fold nicely to fit inside of a bag, and the naturally silky soft and breathable fabric is gentle on skin. With its hypoallergenic, deodorizing and highly absorbent material, this blanket is great for on-the-go travel.
Whether it's by plane, train or automobile, traveling with kids can be both fun and stressful. By keeping things simple and planning ahead with your packing, both you and your child will be ready for a jet set adventure.
What are your tips for travelling with children?