Welcome to JOLI MOLI!
Joli Moli is a company founded by moms whose mission is to bring you the highest quality essentials for you and your baby. Each and every brand we deliver is well designed, thoughtfully produced and carefully curated with you in mind. Shopping with Joli Moli you can rest assured that every item is tested to the highest standards and surpasses the expectations of parents around the world. We believe that you will be delighted by our wide range of items that will carry your child from infancy to well beyond their early childhood.
Brands that we carry and love (and you will too!)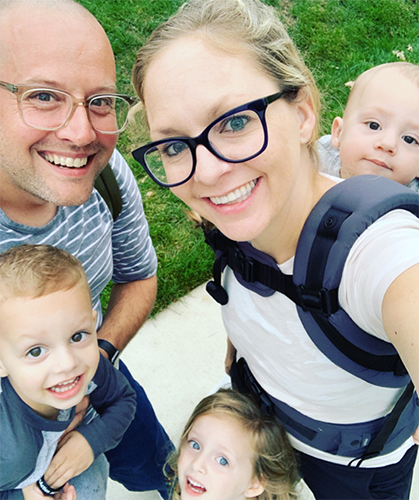 Milo & Gabby Adorable Friends Bedding combines the comfort of a favorite stuffed animal into premium bedding for baby and kids that includes pillows, blankets, comforters, sleeping bags and more.

Unique accessories for your little ones, Kinderspel develops creativity and originality with their colorful prints. Top quality construction and materials are the foundation of this fun children's brand

Sagepole Play Tents create a welcoming space for your child to use their imagination to the fullest. Easy to assemble and pack up, this colorful oasis provides endless opportunities for fun indoors.

Dono&Dono Premium Baby and Toddler Bedding is made with luxurious fabrics including bamboo muslin, premium cottons and cotton flannel. These multi-functional and high end blankets will soon become your family favorites

Botanical Therapy line features safe and natural ingredients designed with baby's delicate skin in mind. Featuring our exclusive 3-Step system that cleanses, moisturizes, and protects baby's skin and encourages healthy skin routines from birth.

SPIKE™ helps kids of all ages stay focused at school, work and home. It's easy to squeeze, stroke and twirl offering a therapeutic and calming tactile experience.